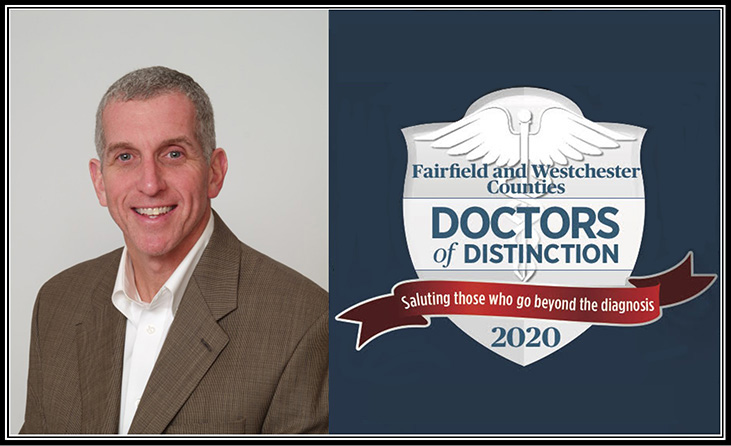 Congratulations to Steven Srebnik of Performance Rehabilitation, who was Honored with the 2020 Doctors of Distinction "Caring for All" Award!
Steven Srebnik was presented with Westfair Publication's prestigious Doctors of Distinction Award on September 24, 2020 in the Category of "Caring for All."
The Doctors of Distinction Awards Ceremony has been a tradition within Westfair Publications (publisher of several magazines including Westchester Business Journal, Wag Magazine and more) for the last eight years, celebrating the very best in the healthcare community throughout Westchester and Fairfield Counties!
With the extreme demands in healthcare this past year, we know the heightened importance and interest throughout our region in recognizing excellence in healthcare. The expertise required to manage the rapidly changing healthcare industry is truly remarkable!