News
Physical Therapists Care About Exercise Habits, Diet & Alcohol Intake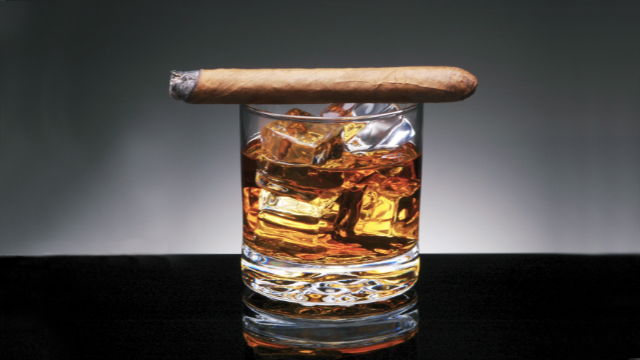 As physical therapists, we care deeply about all aspects of our patients' health. This includes exercise habits, diet, and alcohol consumption, all of which contribute to one's overall health in complex and interconnected ways. With this in mind, we wanted to describe a recently published study on the relationship between alcohol intake and long–term risk for death, whose findings have been making headlines and gaining the attention of the public.
You've probably heard that consuming small or moderate amounts of alcohol regularly is beneficial for your health and there's a good reason why. A great deal of research has shown that people classified as "moderate drinkers" have longer life expectancy and are less likely to die from heart disease than those classified as abstainers. But a large amount of recent evidence has suggested that these associations could be due to certain biases that affected the findings of these studies. For example, light and moderate drinkers tend to employ many healthy behaviors, while abstainers tend to have poorer health, and failing to account for these differences can lead to data being misinterpreted.
Researchers perform updated systematic review and meta–analyses
Therefore, a powerful study called a systematic review with meta–analyses was conducted to address these questions and investigate the association between alcohol use and all–cause mortality risk. Researchers were also interested in determining whether any sources of bias affected this relationship.
This study was an update of previous systematic reviews and meta–analyses, which was accomplished by including recent studies published up to July 2021 that investigated the association between alcohol consumption and all–cause mortality. This search led to 107 studies published between 1980 to 2021 being identified, which included data on 4,838,825 patients and 425,564 deaths. Researchers then analyzed data from these studies on all–cause mortality, measures of alcohol consumption, study characteristics, types of misclassification errors, and controlled variables to tease out answers to their questions.
After adjusting for potential sources of bias, analysis of these 107 studies showed that occasional or moderate drinking was not associated with any significant protective effects from death of any cause. In addition, the risk of death from any cause was increased in those who drank 25 g of alcohol (about 2 drinks) or more per day, and this risk was significantly increased in those who drank 45 g (about 4 drinks) or more daily. Researchers also found that misclassification errors were common, as 86 studies included former drinkers and/or occasional drinkers in the abstainer reference group and only 21 studies were free of these biases. If these misclassification biases were not controlled for, it could have led to a different interpretation of the data, since former drinkers have significantly elevated mortality risk compared with lifetime abstainers. Future studies should therefore focus on minimizing these biases by not including former and occasional drinkers in the reference group and by using younger patients that are more representative of drinkers in the general population.
These findings suggest that despite the long–sustained narrative that consuming small or moderate amounts of alcohol is a healthy behavior, a closer examination of the research instead shows that it does not appear to offer any protective benefits against death from any cause, and that larger amounts of alcohol increase the risk of death. Therefore, we recommend that you consider this information when determining whether you should drink alcohol and how much to consume, but we also acknowledge that alcohol can alleviate stress for some individuals—something that this study did not investigate.
May 24, 2023
Back to News